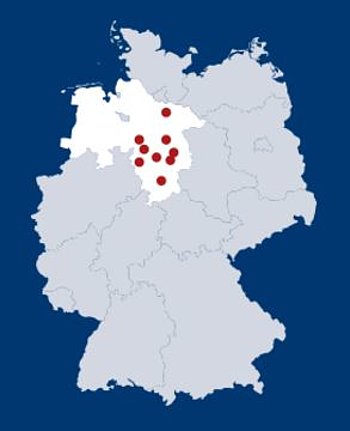 Hamelin belongs to a regional cooperation of Nine Cities who present themselves internationally. Braunschweig, Celle, Goettingen, Goslar, Hameln, Hannover, Hildesheim, Lueneburg und Wolfenbuettel have been successful for thirty years together.
Starting in 1984 as the "Wonderful Nine", the group has visited many trade fairs and made international visits as far as China to tell the world how lovely Northern Germany can be. The Autostadt Project in Wolfsburg has flanked the cooperation along with the Hannover Airport.
The internet page of the Nine Cities is in multiple languages. Brochures are available in 13 languages there. The combination of cities large and small, quaint and modern has something for everyone and assures the fürther success of the alliance. How wonderful!